President John F Kennedy questioned whether Adolf Hitler committed suicide and predicted he would one day "emerge from the hatred that surrounds him now as one of the most significant figures who ever lived," his diary reveals.
From RT:

A young John F Kennedy once pondered over Adolf Hitler's death, wondering whether the Nazi leader had really died or was still alive, according to a diary he kept while travelling through Europe in 1945.

The 28-year-old future president kept a 61-page diary of his experiences, which will be up for sale at RR Auction in April. Kennedy passed the diary to Deidre Henderson, who was his research assistant at the time he was a Senator.

The diary reveals that during his time in Berlin, Kennedy wrote about visiting Hitler's bunker only months after Germany surrendered in the Second World War.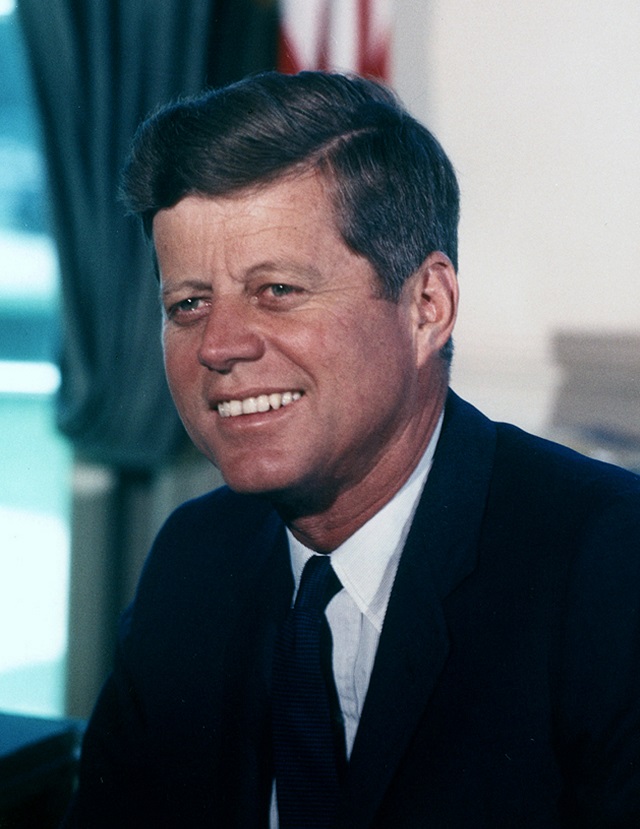 "The room where Hitler is supposed to have met his death showed scorched walls and traces of fire," he wrote. "There is no complete evidence, however, that the body that was found was Hitler's body."

"The Russians doubt that he is dead," Kennedy added.

JFK was visiting Europe after a stint in the Navy.

After visiting Hitler's mountaintop retreat, The Eagle's Nest, the young Kennedy reflected on Hitler's legacy in a manner that could be mistaken for admiration.

"You can easily understand how that within a few years Hitler will emerge from the hatred that surrounds him now as one of the most significant figures who ever lived," he wrote. "He had boundless ambition for his country which rendered him a menace to the peace of the world, but he had a mystery about him in the way he lived and in the manner of his death that will live and grow after him," the future US president said. "He had in him the stuff of which legends are made."